About Art App
The About Art App makes it easy to choose the right work of art for your home or office space. You can hang the artworks virtually on the wall and view the works of art directly in your interior. Save your favourite pieces or head straight to the webshop and receive your artwork within ten days.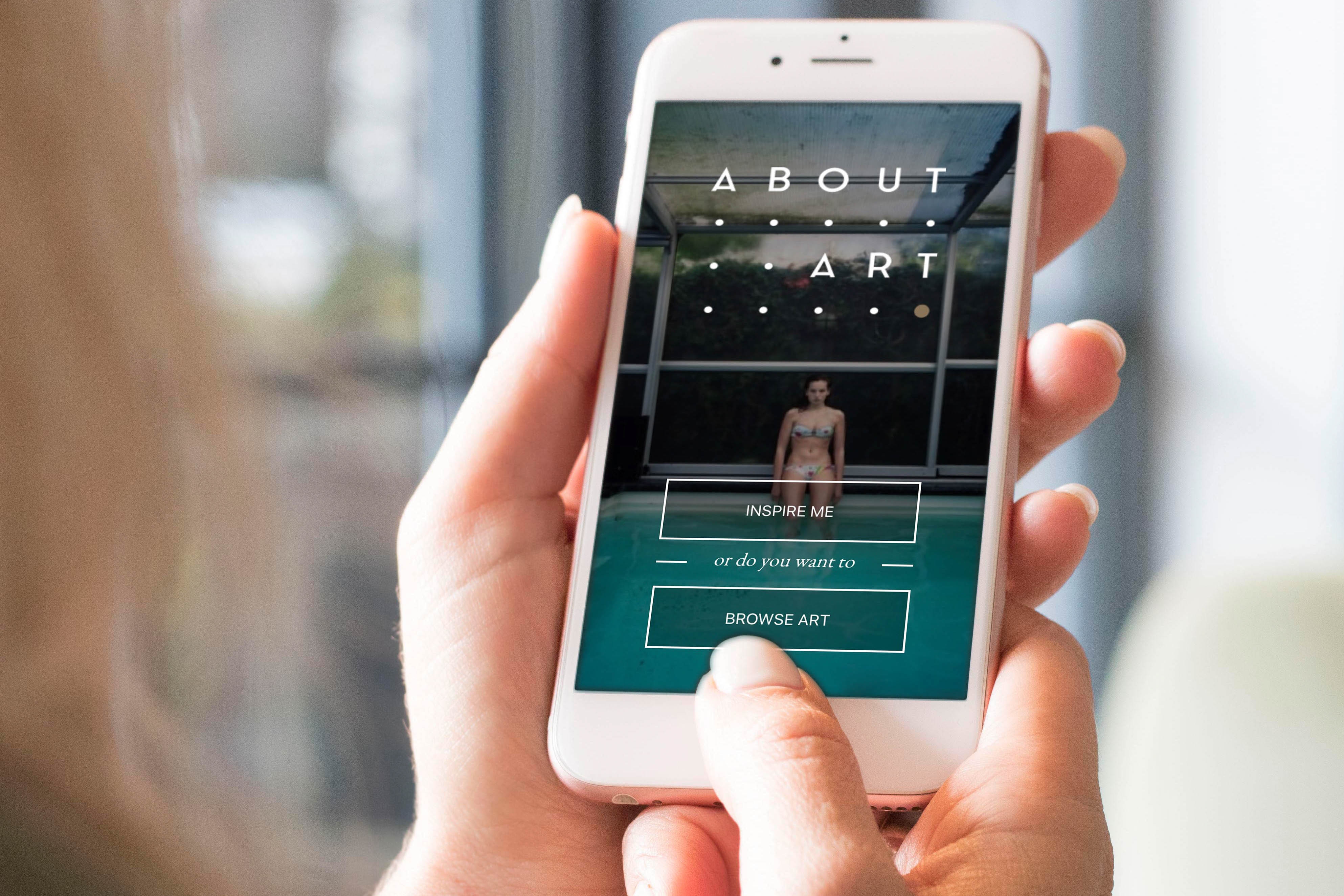 Start your search
Get inspired by over 700 pieces of art or start your own search for a specific artwork that suits your interior best.
Inspire me
Scroll endlessly through the artworks of different artists and get inspired by the beautiful images. Under every work of art, you'll find the name of the artist, the title, dimensions and price. The image enlarges by clicking the photo.
Browse art
Search for specific works of art by using the different filters. You can visit this menu at all times by clicking the magnifying glass in the upper right corner. The filters can be easily deleted by clicking the close button in the upper right corner.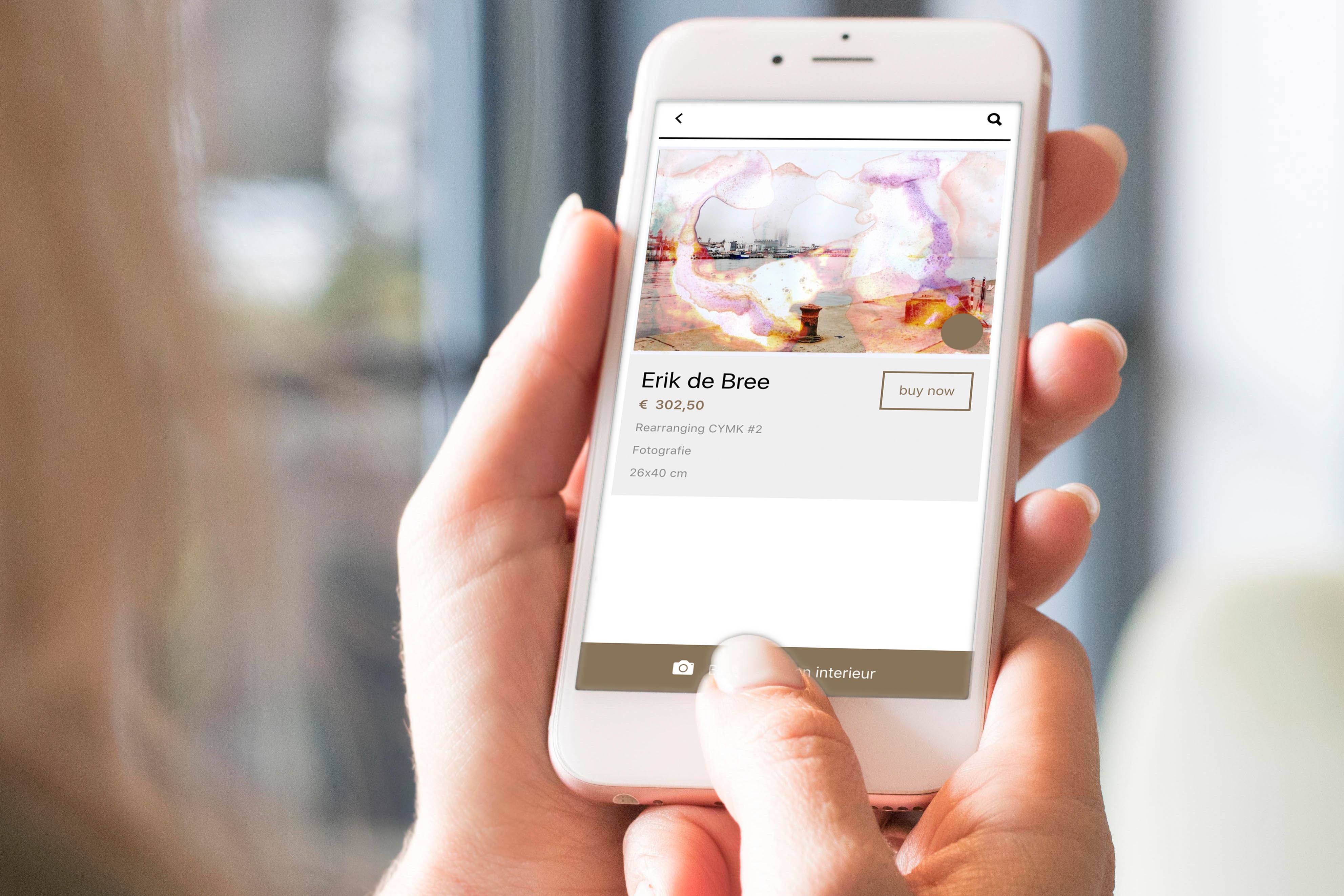 Found something you like?
On this page, you'll find three different options. You can either buy the piece of art, view the artwork in a room or save the image in your favourites. To save the image, click on the silver dot in the image itself. Your saved favourites can be found in the bronze dot next to the magnifying glass, in the upper right corner of the screen.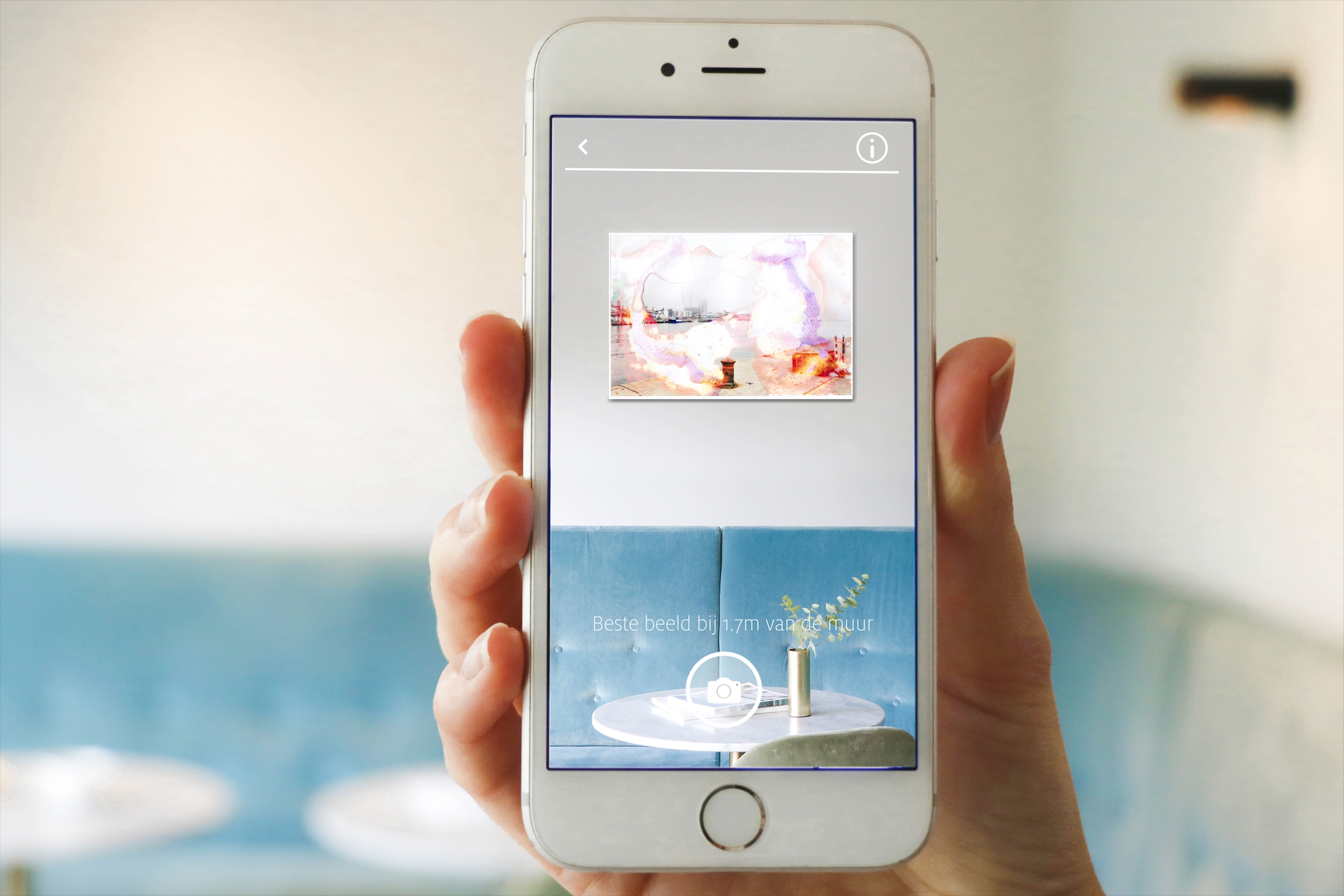 View in a room
It can be difficult to make a final decision through a photo. This option helps visualising the work of art in a room, and see if it fits your interior. Keep the camera of your smartphone up to a wall and zoom, if necessary, with two fingers in or out. The app will automatically calculate how far you'll have to stand from the wall to get a realistic image of the proportions of the artwork. Happy with the placement of the artwork? Take a picture and save it, or share the picture with friends to get a second opinion. This way you'll know for sure whether you are making the right decision.